Advanced Sustainable Biofuels for Aviation
BIO4A is a Horizon 2020 project that will scale up the industrial production and the market uptake of sustainable aviation fuel, made from residual lipids. The project will enable the large-scale pre-commercial production of ASTM-certified sustainable aviation fuel in the EU.
It will also investigate the alternative supply of sustainable feedstocks by recovering EU MED marginal land for drought resistant crop production.
The project will test the entire value chain and logistic at industrial scale and it will assess the environmental performance of the overall process.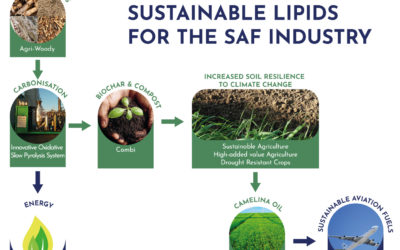 E' questo il titolo di un articolo scritto da David Chiaramonti (Politecnico di Torino e Consorzio di Ricerca RE-CORD) e pubblicato dalla rivista online RiEnergia lo scorso Dicembre 2019. Nell'articolo il prof. Chiaramonti, coordinatore del progetto BIO4A, offre una...