Industrial production of sustainable aviation fuels
In 2011 the EU launched the Biofuels FlightPath Initiative as a strategy to promote the market development of sustainable aviation fuels, as well as it set the very ambitious target of 2 million tons per year of aviation biofuels consumption in Europe by 2020.
BIO4A will contribute to this strategy by demonstrating that sustainable aviation fuel industrial production capacity actually exists in the EU.  In this regard, the project aims at increasing the production capacity of bio-based hydrocarbon in EU up to 300-350 kt/y of sustainable aviation fuels (SAF), depending on the policy framework and the markets conditions in place.
BIO4A will address the production and use of sustainable aviation fuels at large industrial scale from sustainable lipids.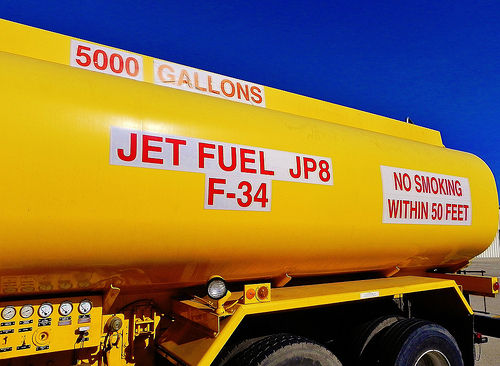 Source: Konabish – Greg Bishop